If you are like us here and Cup Cakes By Rebecca and love both baking and gadgets then you have come to the right place. As much as we love baking you cant beat a good gadget thats why we decided to write about some of the things we would love in our fantasy kitchen. It may be the stuff of dreams right now but one day we will have our kitchen kitted out with all the latest gizmos and doodaas making the kitchen not only a more efficient place to be but a smarted place to be.
BOSE SoundLink MiniBluetooth speaker II
First things first we need music in our kitchen. Cooking in silence just isnt the same as moving your money maker while we mix and whisk so our fantasy kitchen would need to have a "banging" sound system. While built in speakers in the ceiling like a Sonos system provides is a little out of our reach just yet we would invest some of our hard earned money into the Bose Soundlink MiniBluetooth II. These speakers sound great with a more bass driven and natural sound. What more important for is that we can move it around with ease. It's only 0.68 kilograms so that means we ca have it blaring away on the work top when the house is empty but while the kids are in and we are cooking cookies in the cooker we can move our bluetooth speaker up on top of the fridge out of harms way but especially out of the way of little grubby fingers. All in this speaker costs around £170 so maybe it isn't as out of reach as we think.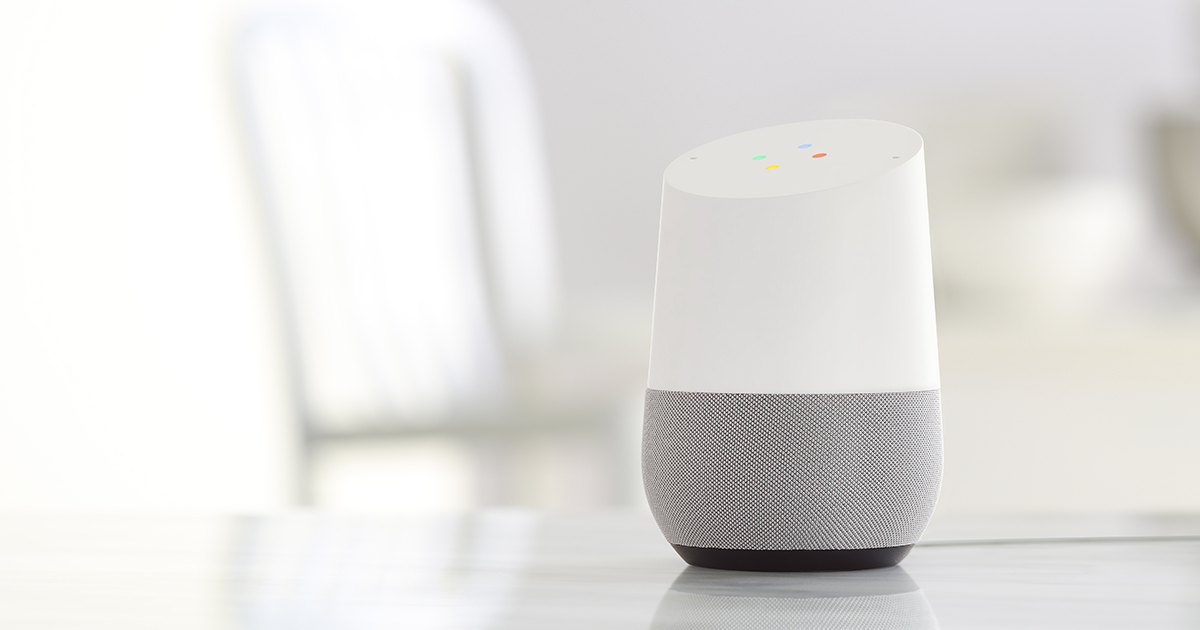 Google Home
We have wanted a Google Home in our kitchen since we first seen the adverts being posted on Facebook. I don't know how many time I have been up to my elbows in flour when all of a sudden my mind goes blank and I forget the secret ingredient for what I am baking.
Cue me struggling to get my phone out of my pockets with my elbows so I don't get flour all over my trousers and failing miserably I might add. A quick dash to the sink to wash up to get my phone out and google the recipe. Well those days are over. They are but a distant memory because with the Google Home I would just need to ask my device "What is the recipe for banana pancakes?" and hey presto I've got the information I need. As quick as that. No fuss. One of the great features of the Google Home I want for my kitchen is its compatibility with other smart devices such as lightbulbs, switches and other gizmos. That means I could buy myself a Smart Switch and ask Google to switch it on for me. No more forgetting to turn on the slow cooker because my Google Home has me covered. I've also found a really handy Robert Dyas Discount Code which can save you some money of all Google Home compatible appliances.
Samsung Smart Oven MC32F606TCT
To make my smart kitchen complete I would love to get my oven gloves on one of the new Samsung Smart Ovens. Its a combination microwave but it has the ability to make fresh dough as well as yoghurt! The main reason I would like to get one of these for my kitchen is that as much as I love fired food like chips and donuts I know they are terribly bad for me. However, this new Smart Oven comes with Slim Fry technology. That means I can fry up some chips with just one tablespoon of oil. It combines a grill and warm air circulation to fry the food without actually having to submerge it in oil. That is a great feature if you ask me. My kids love chips over every other type of potato but knowing that they are getting what they want without the unhealthiness would put my mind at ease. It has a 32 litre capacity so it is ideal for home use as well as cranking it up a notch or two when we have company over. All I need to figure out now is how to connect all three of these gizmos together. I'm sure there will be a way or the boys will know how to do it.
Trade Direct Vertical Radiator
Kitchens can be a cold when the oven isn't heating the room with their non carpeted floors. It's often difficult to find a radiator to fit your kitchen as generally the majority of wall space is taken up by cabinets. If this is the case, it is worth considering investing in a vertical radiator which takes up less wall space and fits nicely into kitchens. This modern design is becoming increasingly popular with a number of brands. We particularly like the Trade Direct range from Trade Radiators which has both vertical and horizontal radiators at extremely good prices.